On the map you can see in blue all countries that I have visited. For these countries you'll find the travel reports on the site and the pictures in the photoalbums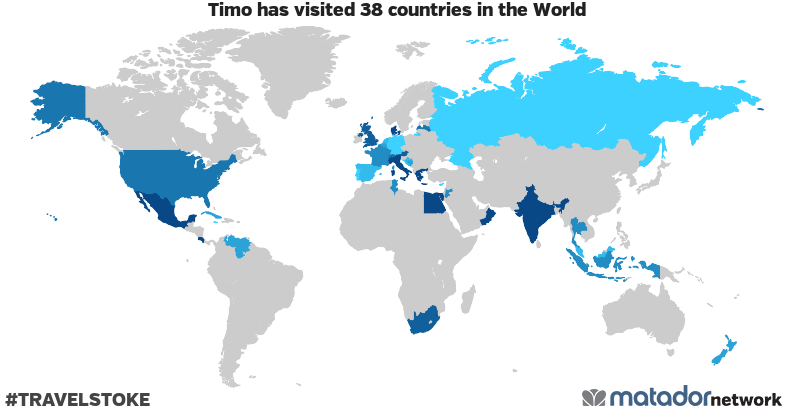 Timo has been to: Austria, Bosnia and Herzegovina, Belgium, Switzerland, Costa Rica, Cuba, Cape Verde, Curacao, Cyprus, Germany, Denmark, Egypt, Spain, France, United Kingdom, Greece, Croatia, Indonesia, India, Italy, Jamaica, Jordan, Luxembourg, Latvia, Malta, Mexico, Malaysia, Netherlands, New Zealand, Oman, Portugal, Russia, Swaziland, Thailand, Tunisia, United States, Venezuela, South Africa.
Get your own travel map from Matador Network.