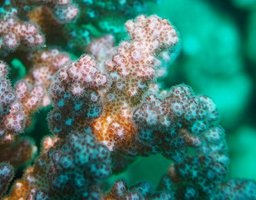 Day 7: Sharm Tachtani 2 dives and afternoon pool and beach bar
I'm writing this a few weeks after returning from the holiday, so it might not be as accurate. In the end it is my intention to give a short sketch and above all the atmosphere of the dive and the location, which I can still recall a few weeks later, because the holiday was great again and these two dives (especially the second one) will stick in my head for a while. After breakfast it is directly to the dive centre, nearby, just around the corner from the restaurant. There I set everything up for the boat, the last time I say goodbye to my two loves this holiday, because that's a disadvantage: being alone, pffffff, I never get used to that. They say there is enough Nitrox on the boat, just like last time, so we get in the van and drive to the jetty. There the boat is ready. We have to wait until they have put everything on it and then we are allowed on the boat. Now we have to wait for the divers from the other hotel, they are almost half an hour later, so we leave at half past nine instead of nine. In itself it doesn't matter much. I already have a chat with two Germans who are here with their children.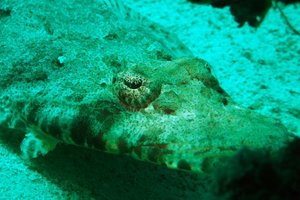 When everyone is there, we get a briefing from the boat, the usual stuff here. And then we leave for about half an hour in the direction of Sharm Tachtani. Everything goes smoothly, first prepare tanks and then take a quiet seat on the boat and quietly sit out the ride. We arrive almost on time, with a small delay, because there is a lot of wind and the waves are quite high. Once there it's not too bad, because it's a small bay that stops the waves. The sea is not flat, but it looks promising. Then briefing. Two dives here. The first with the zodiac to the outside of the reef, there right shoulder and coming back towards the boat. The second one will go the other way and there the water is calmer. A problem with the guide: he doesn't want to decide who will dive with whom. In the end we arrange it ourselves, but I didn't like that. He leaves with seven divers first, then we come without a guide and there are seven of us, myself included.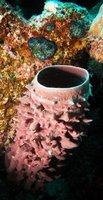 We wait a quarter of an hour before the zodiac has dropped the others off and then we can leave ourselves. We don't go as far as the first group, I don't know why, but it's true. Then first the first 2 in the water, then the next 2, then I together with the woman right across me and then the last one so that we all hang on the surface. Let's orientate and look for each other and then we can go down. There is a German boy who has only just learned to dive here and he is accompanied by his dad. So we don't go too deep, but that doesn't matter much. The reef is to our right, there is a piece of sand in front of it and then it goes back up a bit and there are the coral gardens; nice view and after 10 minutes we cross over from the reef to that higher lying coral garden, but we won't stay there for long. We crossed a bit too late, or didn't get dropped far enough by the zodiac, because we already see the end of the corals and there it goes a lot deeper. So we shouldn't be there. We enjoy the richness of the reef, the fish and the corals, but we don't really encounter much special. After twenty minutes we arrive at the curve, where we have to choose the right way to go to the inside of the reef and there we already know that we are not far from the boat. Another twenty minutes further we've already passed it before I realise it, so back and there between the rocks we enjoy life here. As I said before for Egypt I didn't see anything special about this dive, but I did see it in a relaxed way, so it's a big OK.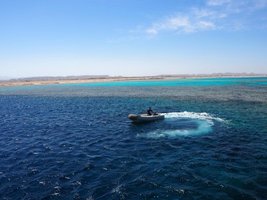 Surface interval of about 45 minutes, so replace the tank already, measure Nitrox, or not, because again like last time there is no second tank of Nitrox provided for me. Too bad, but with normal air then. Then we get a little repetition of the briefing, the distribution of the buddy teams and then we can start. It's completely different here from the outside of the reef. Just adjusting the camera for air bubbles from the divers below me and then down. First we see a crocodile fish, that's always nice to start with. I photograph it from both sides and then I can see what his or her best side is. Then it goes on quietly with beautiful corals, soft and hard: some of them are really immense, impossible to estimate the actual size. Also large sponges, really everything is super. And then we end up in a kind of coral forest. High pieces of coral stick up in the water. On the top there are hard corals and on the sides there are white soft corals. It looks like they are old tree trunks with white mosses on them, really a special, enchanting but very beautiful sight. I've never seen anything like it. And not one, but several next to each other. We return for a moment, because we have spotted a turtle, really nice. That was a long time ago. Just enjoy the turtle and take some pictures. We dive further until about half an hour and then return to the boat.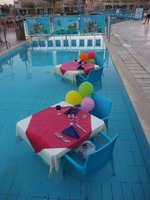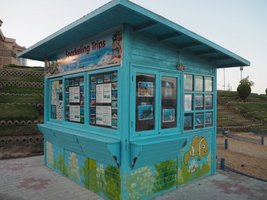 I take a dive between the rocks, because I have seen a flatworm. This is the only thing that comes close to a nudibranch this holiday, because I haven't seen it at all. So let's go back to the boat for good. Stop at a large yellow coral, because there is a scorpion fish sunbathing, or so it seems. Another look at some of those big trees, one of them is really super overgrown with all kinds of things and there are also lots of fish here. A large school of small glass fish sits in a cavity and come out now and then. Just like the groupers it is a swimming in and out on the swell of the sea or the appearance of a diver. Just the safety stop under the boat and then back up the ladder and it was worthwhile for the last dive. Gently take the gear off and then dry off and enjoy dry clothes again in the sun. For a moment I have to look for my towel. I talk to a few people, because it was no longer in place. Apparently the son of the couple I had talked to, had taken it. They had 5 and were only 4, so I get one back. Me happy.
Then we start the way back and I talk to Ufuk Kentenci. We started talking after I showed him a picture of the turtle right next to him. Super picture, he was very happy with it. Once at home I forwarded it to him. The way back doesn't take long or seems to take less time when you're talking to someone. Once at the jetty near Maheleg, get in the van and return to the hotel. We will have to be quick, because we are almost too late for lunch. Evy and Arne have already eaten and they have prepared a plate for me. Great! I eat quietly and after that we can take it with a golf cart to the swimming pool and I can go to the diving base, because my stuff still has to be rinsed. Now I need to do it very good, because all the salt has to be removed and hopefully everything will be dry by tomorrow to pack. Half an hour later I'm at the pool, so then it's time to enjoy and do nothing.
When we return to the room we pass by the reception to see what time they come to pick us up tomorrow. We can already see that tonight is going to be a great dinner, because everything is very nice and nicely decorated in the theme Easter. I have to refer to the pictures, because they say more than a thousand words. We enjoy a cocktail and good service from our friend from a year and a half ago and after the good food we go back to the room to get some rest, put Arne in bed and write a report.